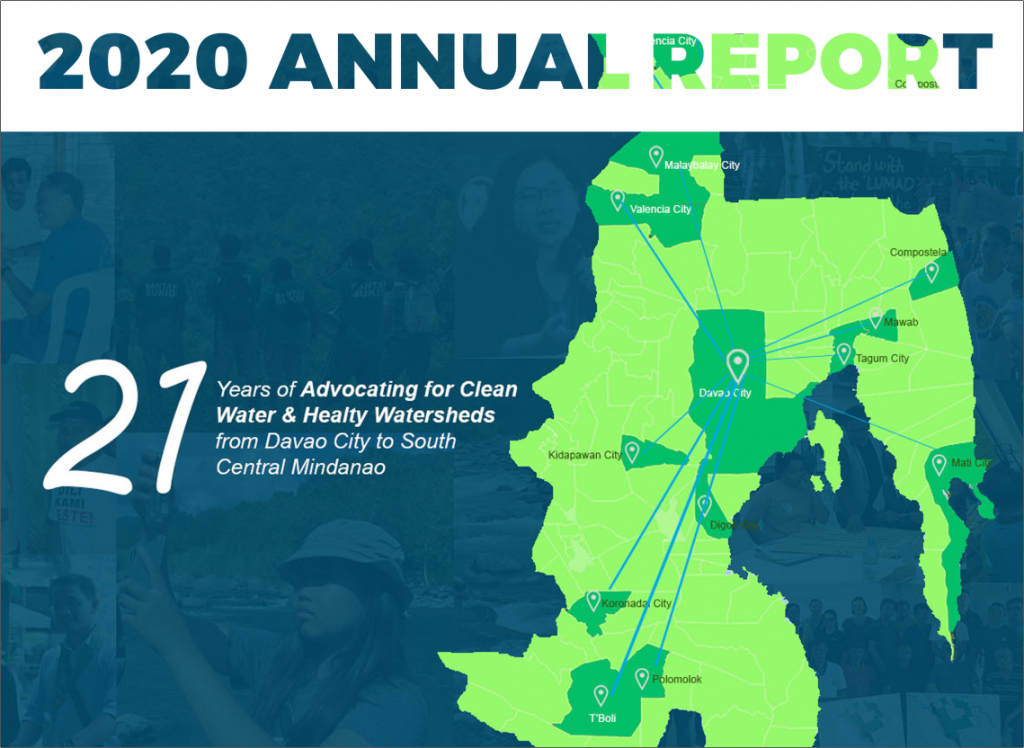 We share with you IDIS' milestones and challenges on our 20th Anniversary in 2019. Let us look back on the results of our concerted efforts in pushing for environmental policies, promoting replicable practices, and partnerships in various initiatives. Read the full report here.
2018 was a fruitful year for environmental policy work in Davao City with at least four ordinances passed and partnerships expanding to South Central Mindanao as well as with international organizations in Japan for anti-aerial spraying campaign and IPEN for our campaign against toxic chemicals. Read the full report here.
2017 marked a season of reaping results for policy advocacy work in Davao City, with IDIS receiving two awards for contributions to environmental protection in the city. While under the new leadership of Ms. Chinkie Peliño, IDIS continued being the critical voice for and in behalf of watersheds and the biodiversity therein. Read the full report here.
---
---
---