IDIS
IDIS is an environmental non-government organization dedicated to the protection and preservation of Davao's watersheds.
It has been  registered as a non-profit organization with the Securities and Exchanges Commission (SEC)  since March 29,1999.
IDIS opposes the intensive pesticide use in  monocrop agribusinesses since it pollutes and destroys water resources, the health of people and the environment.
IDIS  supports sustainable ecological farming and is committed to empowering people in defense of their right to a life in a clean and healthy environment.
Our Beginnings
The founders of Interface Development Interventions believed that no one player can bring development alone, hence the importance of "interfacing" with various sectors whether POs, NGOs, or government.
Interface may refer to the interconnections between systems or human beings or a thing or circumstance that enables separate or sometimes incompatible elements to coordinate effectively. Interfacing means bringing together, connecting or synchronizing.
For eighteen years, IDIS has done just that, establishing itself as the crucial link for interface to happen among various stakeholders to realize the vision and mission of clean water and healthy watersheds for Davao city.
From the start, the founders decided they would not establish a people's organization but instead will work with the existing organizations in the community including cooperatives, women's groups, and the church. They want to work with them in an integrated area development, replicating the integrated NGO network in Antique where our founders were from.
They developed a framework with 8 key result areas which  included culture, environment, gender and agriculture for interfacing of players in Baguio district. But one thing soon became apparent. Baguio was a great rural district, people had their farms but the plantations were expanding. It became clear that the environmental issue was becoming alarming and a lot of action was needed to address it. And that set the pace for the start of IDIS' advocacy work, with th campaign for the banning of aerial spraying in banana plantations.
Milestones
1996:     Integrated Area Development Plan
1998:     IDIS officially SEC registered
Samal Lake Mainit Don Marcelino collaborative efforts (sustaining environmental assessment). Cease and decist order (No to aerial spray)
1999:     Focused on plantation issue
2000:     Switch from community organizing to advocacy
Panigan-Tamugan River promoted to be the future source of surface water for Davao city during consultations with the community to get their approval for the DOLE plantation.
Successfully convinced DENR to come to the barangay and see for themselves the situation of the people. Lobbied for MGB to conduct terrain analysis of Panigan-Tamugan, afterwhich became clear that this river was important.
2002: Released first publication named Banwag Baguio which documented the big conference organized by IDIS calling all plantations stakeholders to come up with a manifesto demanding explanation from agribusiness plantations in the uplands
Big event:  Tanahan sa mga Bantogan – Life of Datu Maligato of Baguio district performed by local  cast members during the barrio fiesta of Tawan-tawan with more than 600 people present.
2004:     The shift of IDIS from implementing local community projects to focusing on the bigger environmental issue of plantations with policy advocacy as strategy.
IDIS hires its first official Executive Director Lia Jasmin Esquillo
2005:     Set up community-based water quality monitoring in Carmen, Tawan-tawan, and Dumalang which are still sustained today
2006:     Banning aerial spray ordinance, no to pesticide advocacy/linkages in Southeast Asia, and  filing of case with the court on aerial spray
Utilized multi-pronged strategies (advocacy, policy, CO-CD, etc)
2008:     Mobilized support for the Watershed Code despite limited resources
Security threats, congressional hearing on aerial spraying in Apo view
2009:     Rainwater Harvesting Ordinance and Organic Agriculture Ordinance were lobbied and passed by the city council
2010:     Mt. Tipolg CBFM, National Organic Agriculture Conference, No to GMO: BT Talong
2011:      Watershed Management Council reconstitution, OA IRR signed
Interfacing with DENR XI started. It was initiated by IDIS with the members of the Watershed Protection Coalition in Davao, to discuss various issues and concerns as well as commitments on how to address it. It was then conducted yearly.
2012:    USAID-FPE funded UCARE project approved. Marked the start of concrete community-based reforestation projects on the ground and formation of Bantay bukids.
Focused on ensuring implementation of major provisions of ordinances passed such as Watershed Code, Organic Agriculture Ordinance, Rainwater Harvesting, and Ban on aerial spray
Moving beyond the label for being critical, IDIS provided alternatives by launching Lunhaw Awards to encourage and promote green practices of Dabawenyos that make the city livable and sustainable
2013:     Green Davao Coalition was formed.
Actively participated in the review of the Davao City Comprehensive Land Use Plan and Amended Zoning Ordinance that was eventually passed and approved by Mayor Sara Duterte.
Continued lobby activities at the national level, calling for the ban on aerial spraying in plantations.
2014:     Riparian rainforestation project funded by FPE
Continued lobby activities at the national level, calling for the ban on aerial spraying in plantations.
Policy FORA on strengthening the Environmental Impact Statement Systems were conducted at the national level and in partnership with national organizations and networks.
2015:     IDIS served as secretariat and coordinated the advocacy campaigns of the Go Organic Mindanao
Ban Mining Ordinance passed and approved.
Lobbying for the Environment Code formulation started.
Congress held the committee hearing on the proposed Ban Aerial Spray Bills.
2016:     Green Davao Coalition renamed into Sustainable Davao Movement and has been actively participating in the consultations, planning and monitoring of the local development programs and projects
2017:     5th Lunhaw Awards adopted by the City Government
IDIS received City Government Pasidungog Award in the field of Environment and Solid Waste Management and from Ateneo de Davao University's UCEAC Bergoglio Award for Excellence in Environmental Stewardship
VMGs
OUR VISION
All peoples are stakeholders who have the right and duty to care for healthy watersheds.
OUR MISSION
IDIS advocates for the protection and management of life-sustaining watersheds, from ridge-to-reef, in South-Central Mindanao.
OUR GOALS
Expanded and conducive policy environment for the protection and management of watersheds
Replicable practices of watershed protection and management and sustainable living
Broad environmental partnerships strengthened in advocating for watershed protection and sustainable living
A resilient and vibrant IDIS
Staff
CHINKIE PELIÑO-GOLLE
Executive Director
After almost 7 years of working with IDIS, starting as a Policy Advocacy Specialist way back in 2010, Chinkie now serves as the Executive Director of the organization. At IDIS, she honed her skills in campaign management, environmental policy advocacy and events organizing. She has maintained her expertise in the field through continuous education on water resource management, legal strategies on environmental issues and leadership and management in reputable institutions both here and abroad. She is currently pursuing her Master in Environmental Planning at University of Mindanao. Read Chinkie's full bio here
ROSENDO C.BARDILAS
Monitoring, Evaluation and Learning Officer
Sen is a highly-driven, goal-oriented, successful professional who spent nearly a decade working in the Middle East as a Document Control Specialist for various construction and oil and gas companies. He brings to IDIS an MBA and a wealth of learnings from his international experience, INGO experience from OXFAM, and from being a College Dean of Rizal Memorial Colleges. In spite of his enormous success abroad, he chose to return home, being a native of Brgy. Mintal, and serve his community by working for a local NGO such as IDIS. Read Sen's full bio here
JIMSON L. SOLIJON
Accounts Management Specialist
Jimson has five years of experience in financial accounting both in the corporate and non-profit sectors. He joined IDIS in 2013 and since then has ensured strict compliance and implementation of financial policies. Having embraced the concept of sustainable living, Jimson dreams of managing his own farm someday. He holds a Bachelor of Science Degree in Business Administration major in Financial Management from Holy Cross College of Calinan and passed CSC eligibility as a Career Service Professional. Read Jimson's full bio here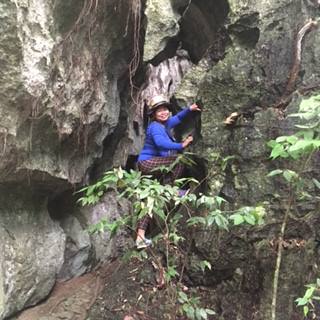 ROWENA CATADA
Administrative and Finance Officer
The things Weng enjoyed as a child are the very same things that IDIS is trying to protect and sustain for the future generation.This is why Weng grabbed the opportunity to work with IDIS when a door opened.When she came to IDIS in 2014, she brought in 8 years of experience in admin and finance along with a high level of integrity and reliability after working for both an NGO and private company. She holds a Bachelor of Science Degree in Commerce major in Management Accounting from Holy Cross College of Calinan and finished a short-term course on Advance and Entrepreneurial Finance from the Asian Institute of Management. Read Weng's full bio here
JENNEVY V. CABIZA
Program Coordinator
Bem brings to IDIS five years of community-based project implementation experience having worked with local and international NGOs including Catholic Relief Services, Save the Children, and Mindanao Land. Bem's deep understanding of issues, good leadership skills, and ability to relate well with people from different backgrounds put her in the best position to lead the Advocacy Unit of the organization as Program Coordinator. She has started her Masters in Environmental and Natural Resource Management from the University of Southeastern Philippines and completed her Bachelor of Arts Major in Speech and Corporate Communication from UP Mindanao. Read Bem's full bio here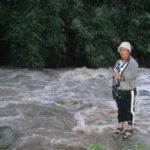 JUDY ANN ENRIQUEZ
Watershed Network Organizer
Joy started her engagement with IDIS as a Community Forestry Coordinator for the Upscaling Community Action and Response for the Protection of Panigan-Tamugan and Talomo-Lipadas Watersheds project where she worked with the Bantay Bukids of Mt. Tipolog, one of whom eventually became her husband. She brings to IDIS 7 years' experience in community organizing, natural resources management and capacity building handling numerous projects with farmer communities for Josefa Segovia Foundation. She holds a Bachelor's Degree in Agriculture Technology from Rizal Memorial Colleges. Read Joy's full bio here
ATTY. MARK T. PEÑALVER
Policy Advocacy Specialist
Atty. Mark recently passed the BAR exams and brings to IDIS his environmental law background, a much needed expertise to an organization engaged in environmental policy advocacy. As a law graduate and former Vice President of University of Mindanao Legal Advocacy Network (ULAN), he leverages his legal knowledge as the Policy Advocacy Specialist of the organization.Mark finished his Bachelor of Laws from University of Mindanao in 2014 and his AB in Mass Communication from Ateneo de Davao University in 2010. He plans to take up his Master's Degree in Environmental and International Law. Read Mark's full bio here
REY ANTHONY A. SAPID
Community Organizer
Rey has served as a volunteer of IDIS since he was in high school. He became a full-time staff of the organization in 2016, working on the Disaster Response and Preparedness special project.He's been actively involved in various volunteer and paid engagements that exposed him to community development work. Rey is set to complete his Bachelor's Degree in Community Development from University of Southeastern Philippines. Read Rey's full bio here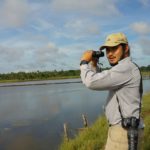 LEMUEL IBAÑEZ-MANALO
Environmental Research Specialist
Lem was Ateneo de Davao University's Ecoteneo Student Unit Head leading university-wide campaigns to protect the seas, particularly Davao Gulf, from waste pollution. Driven with this passion, he dedicated to work only for the environment. In 2015, he joined IDIS as Media Advocacy Specialist. He now works as an Environmental Research Specialist who collects primary data from actual sites, which excites him the most. He currently studies Environmental Resources Management at University of the Southeastern Philippines. Read Lem's full bio here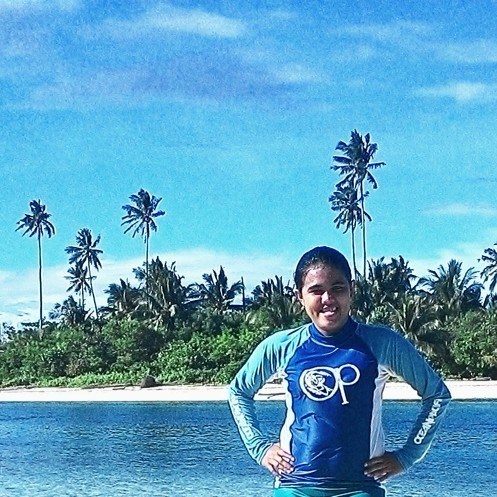 JILL LUZ D. GAMBOA
Partnership Building Specialist
Jill comes to IDIS with a diverse background in disaster and emergency response and community development. She has worked for the International Committee for the Red Cross where she was involved in emergency relief for victims of Typhoon Pablo and Zamboanga siege. She also worked for Save the Children International where she provided assistance in their operations in South Central Mindanao. She is a graduate of Community Development in 2010 and has started her MS Development Administration from University of Southeastern Philippines. Read Jill's full bio here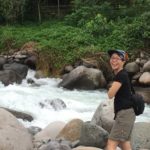 FLORENCE C. BAULA
Knowledge Management Specialist
Florence grew up in Iloilo City, studied and worked in Manila but has always wanted to move to Mindanao.  So when an opportunity came to join IDIS, she immediately left Manila and transferred to Davao. She handled communications and knowledge management for both government and non-government organizations working for DSWD, the Foundation for the Philippine Environment, Non-Timber Forest Products Exchange Program and FFI Philippines. She is a graduate of Development Communication from UP Los Baños and is pursuing her MA in Anthropology at the Ateneo de Davao University. Read Florence's full bio here
BOT
2016-2018  Board of Trustees
MARIDES V. GARDIOLA,  Interim Chair
Madette has three decades of human resource development expertise through community organizing and community development work, institutional capacity building, program development, monitoring and evaluation, training and consultancy, and networking at the local, regional and national level. She accepted the invitation to serve as IDIS BOT as it allows her to integrate environmental awareness and action into a life goal of contributing as a loving and benevolent presence on earth. She envisions IDIS to be stronger and more influential in espousing environmental issues. She successfully established sustainable people's organizations, programs and development institutions among urban poor, women and post-conflict communities in the Philippines.
LIA JASMIN ESQUILLO,  Secretary
Lia served IDIS for 8 years as Executive Director before becoming a member of the BOT. She accepted the invitation because she firmly believes in IDIS' mission and want to contribute in pursuing it for her children and her children's children. Her most memorable experience with IDIS was the uphill battle to ban aerial spraying because of all the challenges from security issues to being bashed in the media. But they were able to pull through because of the passion and commitment not only of IDIS but the campaign partners. Lia sees IDIS maintain its leadership in protecting watersheds not only in Davao City but also in other parts of Mindanao. Lia has worked for other environmental NGOs including Institute of Social Order, Kinaiyahan Foundation, Non-Timber Forest Products-Exchange Programme, and Ateneo de Davao University.
MILAGROS S. TEVES,  Treasurer
Mila is a successful businesswoman who has actively served her community through various capacities. Aside from IDIS, she also serves as one of the Board of Directors of Sorophtimist and Kaugmaran Pagpagahum Foundation and Chair of the Board of Kinaiyahan Foundation. She is also a member of the Chamber of Commerce and Davao Tourism. Her most memorable experience with IDIS is during the first Lunhaw Awards ground validation when she crossed the river and climbed a mountain with the DENR. She enjoyed and learned a lot from the field experience and identified Philippine plants and tree species. She envisions IDIS to expand from Davao City to the rest of Davao region and the eventually the rest of Mindanao.
ARNOLD V. VANDENBROECK,  Auditor
As one of the founders of IDIS, he continues to actively contribute in fulfilling the vision and mission of the organization. Prior to IDIS, he has engaged in development work in various capacities including being a community organizer in Tondo, a teacher in Urios College, Executive Director of FARMDEV, CORDAID, and Antique Integrated Area Development Program.   In the coming years, he hopes that IDIS can give more importance and institutionalize the Sustainable Development Goals, not only Goal 11 on Green Cities. He sees more work to be done as more opportunities are available for IDIS to contribute. A native of Belgium, his educational background is on social work and community development.
LAURO TITO C. ILAGAN,  Trustee
Tito is an aquaculture specialist by profession, with over 15 years of experience in aquaculture and related-fields, both in the Philippines and abroad. He has promoted aquaculture in high-intensity conflict areas in Mindanao  and for post-disaster rehabilitation including typhoons Bopha and Haiyan. He joined IDIS given the shared passion for environmental advocacy and the desire to help Davao's watersheds. He envisions IDIS to become the premiere environmental NGO in Davao City and one of the leading NGOs for watershed protection in the country. He currently works as the Senior Aquaculture Specialist of the USAID Rebuild project. He has served as consultant and taken on leadership positions in AusAid, Mindanao Business Council, Mindanao Economic Development Council and Earth Island Institute.
Fr. STANLEY Y. YOUNG, MJ,  Trustee
Partners